Western Kentucky University League of Sculptors presents The Show Must Go On
Posted on July 16, 2020
---
The Show Must Go On
Western Kentucky University League of Sculptors Group Show
Wedge Education Gallery
July 16-September 16, 2020
Click here to visit the Virtual Exhibition!!!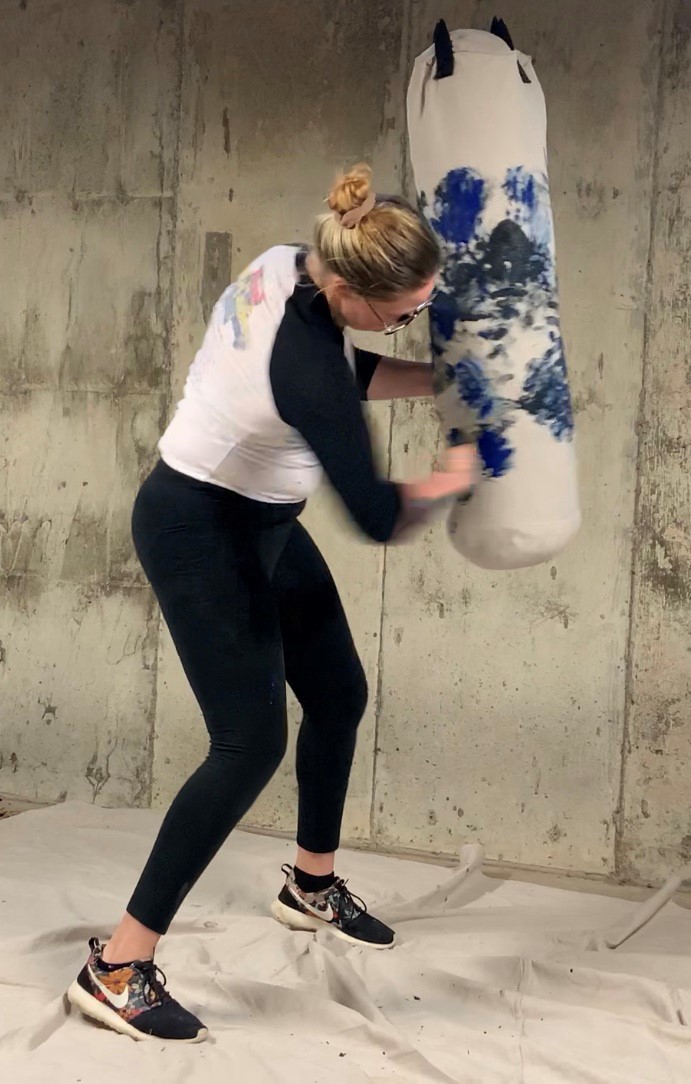 Allison Denny
Taking it Out
Video, stills, canvas, paint
48" x 14" x 14", 5:09 min
2020
Part of the Wedge Education Gallery Virtual Exhibition The Show Must Go On with the Western Kentucky University League of Sculptors.
Western Kentucky University's League of Sculptors is a student charged student organization intent in sharing and supporting sculpture. We are engaged in showing our work and avid at participating in sculpture organizations and conferences on a local, regional, and international level.